In addition to poverty, drought and political unrest, the African population suffers in many places from growing Islamist violence. Especially in the Sahel, jihadists have further consolidated their presence. Terrorism is also increasingly threatening the Church in Africa. In 2021, Africa was once again the continent with the highest number of murdered priests, religious and dedicated lay people. With aid projects totalling around 28.5 million euros, Africa remains a priority region for ACN.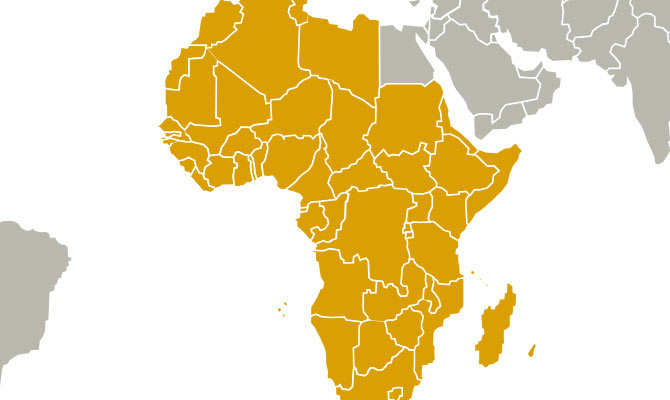 The Sahel has become a haven for over two dozen Islamist groups, including offshoots of IS and Al-Qaeda, which were previously predominantly active in the Middle East. They spread fear and terror and are extremely violent. In numerous countries, such as Mali, Nigeria and the Democratic Republic of Congo, the abduction of priests and religious has become popular among the extremists. Priests and religious are often abducted for years. One bright spot was the release in October 2021 of Gloria Cecilia Narváez, a Colombian sister abducted in Mali in 2017, but many Church representatives do not survive these abductions.

Africa has become the new epicentre of Islamist extremism.

Bishop Oliver Dashe Doeme, Maiduguri, Nigeria


For all its challenges, however, Africa remains a continent of hope for the Church. Almost one in five Catholics in the world lives in Africa. The Church in Africa is young and growing. Nearly one in eight priests, one in eight sisters and more than a quarter of all seminarians worldwide live in Africa. ACN focuses on the education and training of priests, religious and lay people, helps to purchase vehicles suitable for off-road use and supports the construction of churches and chapels. In regions severely affected by the pandemic, we also helped the Church to purchase protective equipment.