Zambia has one of the fastest growing populations in the world. Although the landlocked southern African country is one of the more stable countries in Africa, over 60% of its people still live in poverty. The infrastructure is poor, and diseases such as AIDS and malaria are widespread. As nearly everywhere, the coronavirus pandemic is weighing heavily on the country. The local Church is also very concerned about the spread of sects. ACN supports the Church of Zambia primarily in education and training as well as for mobility in rural areas.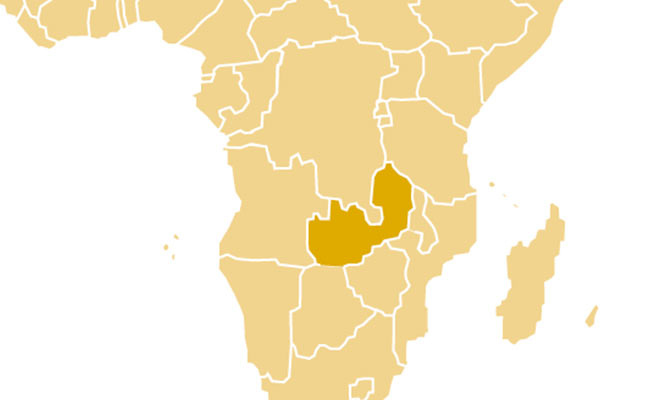 Of the approximately 17 million inhabitants of Zambia, about 95% are Christians – the majority Protestants. About 33% are Catholics. Besides the current coronavirus crisis, the spread of sects has been posing enormous challenges to the local Church for years. Believers are mostly enticed away where there are too few Catholic priests.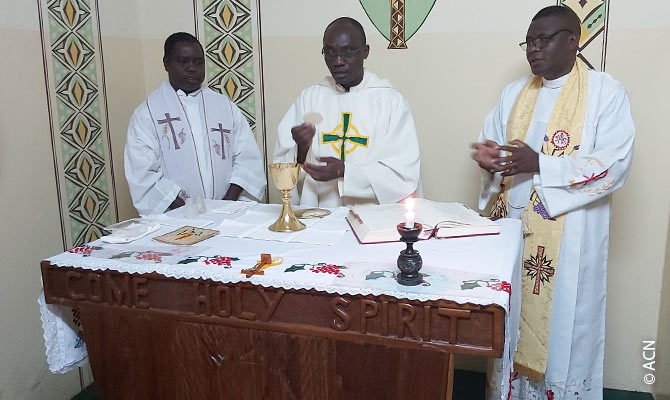 Bishop Justin Mulenga, who died in March 2020 and was in charge of seminaries at the Zambia Conference of Catholic Bishops, attached great importance to promoting the next generation of priests: "Since we know all too well that the Church needs true witnesses of the Gospel who are very well trained, motivated and disciplined priests, the seminary must fulfil its daily duties."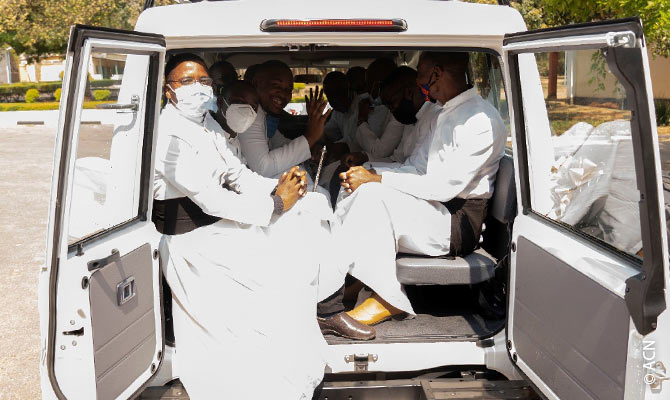 ACN is doing all it can to support the next generation of priests in Zambia. We regularly support the local Church with direct educational aid and provide funding to equip the seminaries. For example, with the help of our foundation, a vehicle was purchased for the seminary in Lusaka and the minor seminary in Kasama, and a water purification system for the seminary in Mpika. In 2020, we also supported the further education of priests and the deepening of their spiritual life through days of reflection and meetings with others. But formation of the laity and catechesis are also close to our heart.
The Church needs true witnesses of the Gospel.

Bishop Justin Mulenga, Bishop Chair for Seminaries in the Zambia Conference of Catholic Bishops (deceased March 2020)
The parishes were very pleased about our shipment of more than 3,200 poster sets for the Children's Bible, which can be used in catechesis regardless of the 70 languages spoken in Zambia. Another focus of our project aid in Zambia is improving mobility. As is the case almost everywhere in Africa, the parishes extend over huge, sometimes impassable areas and consist of numerous villages.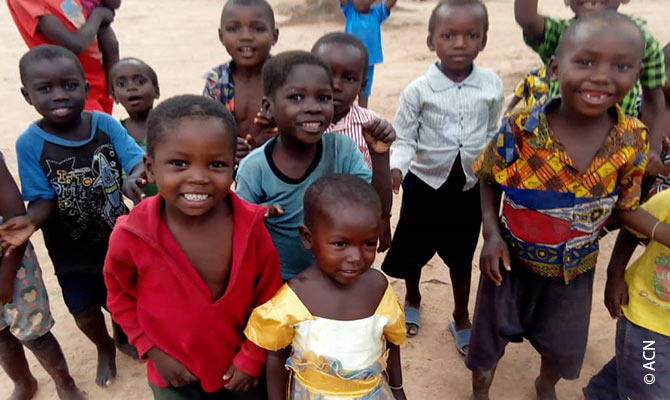 This means that priests and pastoral workers have to travel great distances, mostly on poor roads, to care for the faithful. For this reason, ACN financed, among other things, 45 motorbikes for rural parishes last year and contributed to the livelihood of the priests of several dioceses and religious congregations with Mass intentions.