Regardless of whether we are providing subsistence aid for priests and religious, Mass stipends, training of seminarians, emergency relief aid during war and natural catastrophes or publicity work for the propagation of the faith, Aid to the Church in Need's task areas are as diverse as they are urgent. We lend assistance and fund activities where Christians are persecuted and the Church suffers hardships.
From its beginnings, the Church has always provided care for those in need. In addition to its pastoral mission, it is committed to sponsoring social assistance organisations worldwide and supporting those in need in many crisis areas.
But many do not realise that the Church itself often requires urgent help, mainly in developing countries and among those affected by displacement, persecution or catastrophe. According to our calculations, close to 70% of the world population live in countries without full access to religious freedom, and 50% of the world population live in countries with outright persecution. The fundamental right of religious freedom is not guaranteed in more than 62 countries.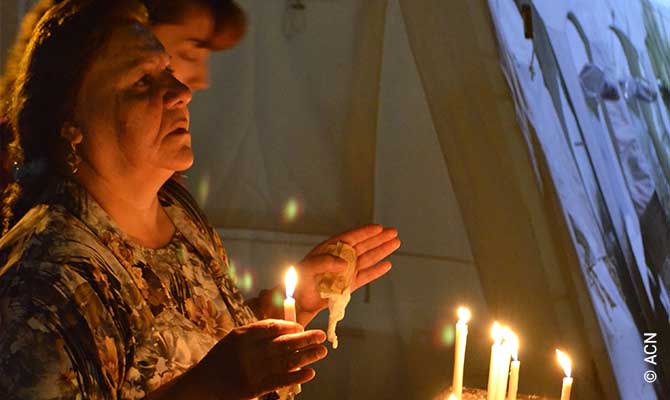 More than 400 million Christians live in countries with religious persecution. Here the Church's infrastructure and the human dignity of the faithful cannot be maintained through their own resources, or if so, only with great difficulty. In many of these countries, monetary donations are the only source of income for the Church.
I am so grateful for all that you are doing to help our suffering people. May our Lord bless you, and our brothers and sisters in Christ.

Sr Annie Demerjian, project partner, Syria
Unlike most charities working to alleviate social needs, Aid to the Church in Need concentrates on supporting local churches, thereby upholding the ideals of Christian charity.
Founded in 1947 as a Catholic aid organisation for war refugees and recognised as a Pontifical Foundation since 2011, Aid to the Church in Need is dedicated to the service of Christians around the world, wherever they are persecuted or oppressed or suffering material need. This is enabled entirely through the generosity of private donors, as our foundation receives no public funding.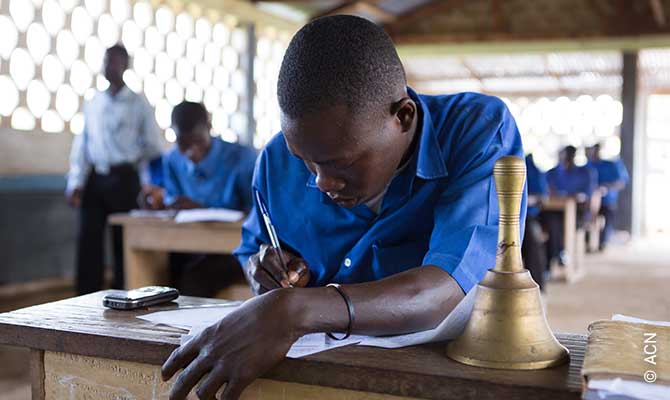 Together with hundreds of thousands of benefactors and project partners, we support Christians around the world under our guiding principle "information, prayer and action". In addition, we are committed to religious freedom and reconciliation across all faiths. Our long-standing experience and belief in the power of charity encourage us to continue on this path and to inspire people about our work around the globe.
Over the 74 years since its foundation, Aid to the Church in Need has developed into an aid organisation with a broad range of tasks. Today, we can rightly claim that our name says it all. We now support some 4,760 Catholic projects each year in 138 countries – many of these over the long term. In this way, we frequently remain in crisis areas much longer than other aid organisations.
I often thank the Lord for your presence beside us. Without you, it would be so hard to go on with our ministry.

Sr Hanan Youssef, project partner, Lebanon
Of course, this requires not only personnel and logistical resources, but also the necessary financial means. Only through the donations of over 330,000 benefactors in 23 countries are we able to fulfil our mission of providing and promoting pastoral assistance.
And the list of areas in which we are asked to help continues to grow: