The Democratic Republic of Congo is known for its wealth of mineral resources. But a large part of the 85 million inhabitants lives in abject poverty due to corruption and mismanagement. For 25 years, several parts of the country have been the scene of armed conflicts involving changing rebel factions. In addition, in 2020, the consequences of the coronavirus crisis were felt by the Church everywhere in Congo. ACN granted a coronavirus aid package to several communities of religious sisters to help ease the worst of their existential needs.
In Congo, the Catholic Church is usually at the forefront of tackling social and political problems. It raises its voice wherever the state fails to do so. In 2020, the situation was once again particularly dramatic in the east of the country. Several bishops received death threats when they publicly raised their voices against the catastrophic security situation in the region.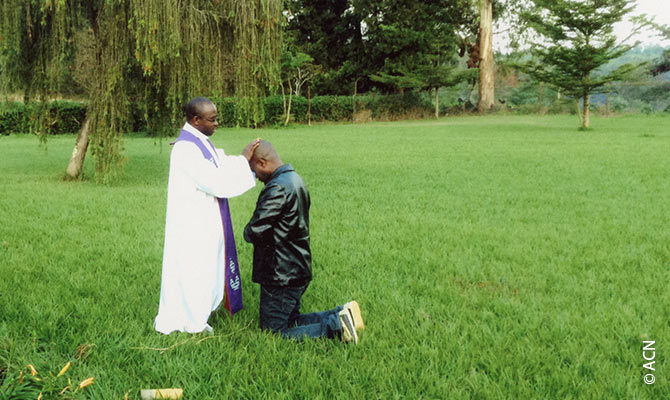 Furthermore, at the end of October 2020, the village of Lisasa was the scene of a bloody attack by suspected Ugandan guerrilla fighters. At least 21 people were killed in the massacre, including a catechist. Several buildings – including social facilities of the Church – were burnt down.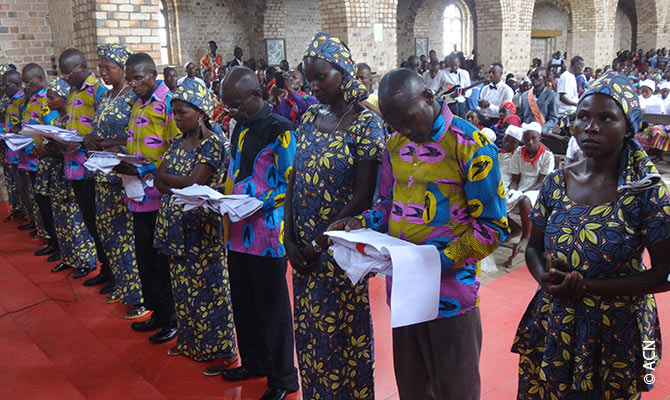 Not only violence, but also the coronavirus had a severe impact on the local Church in 2020. In many dioceses, the pandemic has left Church institutions in dire straits. Therefore, in addition to the support ACN already provides to priests and seminarians for their training and livelihoods, emergency material support was provided to nearly 70 communities of religious sisters in the six dioceses of the conflict region of Bukavu in the east of the country as part of a coronavirus project package.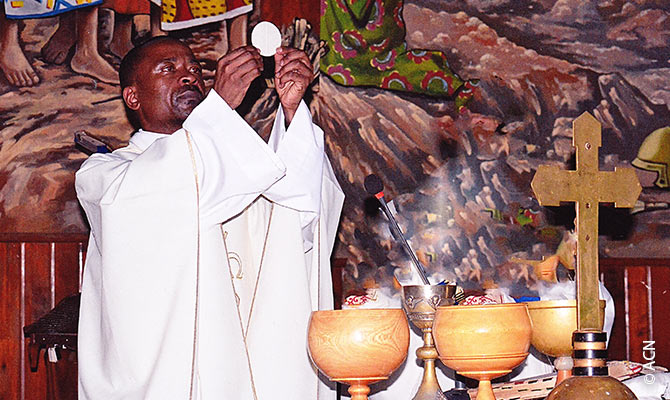 Mass stipends – more urgent than ever in times of the coronavirus
For many Congolese priests, Mass stipends have become even more vitally important than they already were since the spread of the coronavirus. For example, Father Alain Mwila Wa Ilunga of the Congregation of the Missionaries of Workers thanks us for the help provided by Mass stipends, which he shares with the poorest of the poor and destitute sick in these difficult times.
Please continue to support us in the struggle for greater human dignity.

Cardinal Fridolin Ambongo Besungu, Archbishop of Kinshasa
Likewise, the novice master of the order, Father Clément Mwehu Muteba, is very pleased about the financial support. It has enabled him to buy petrol and also paper to teach young people, and so continue to carry out the tasks of his apostolate.