South Sudan is currently the third poorest country in the world, partly because a bloody civil war has been raging here since 2011. Behind the war is the brutal power struggle between the Dinka and Nuer ethnic groups, which has made about one-third of the 13 million South Sudanese homeless. It was not until 2018 that a ceasefire was reached, along with an agreement on the division of power in the country.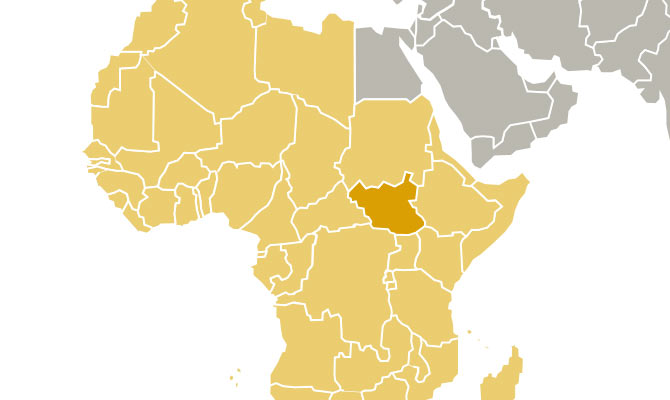 ACN is providing particular support to South Sudanese priests, who are important pillars of hope and reconciliation for the suffering population. Although new hope for peace has been emerging in South Sudan since 2018, the situation remains precarious. This also applies to the Church, which often lacks the financial and human resources to assist the suffering population. As in many African countries, the training of priests is a great challenge in South Sudan. This is precisely where ACN's assistance comes in. We support the dioceses in the formation of candidates for the priesthood and sponsor priests with Mass stipends. We also support retreats and meeting days for priests so that they can nourish their minds and spirits and summon up new strength, protecting them from overwork.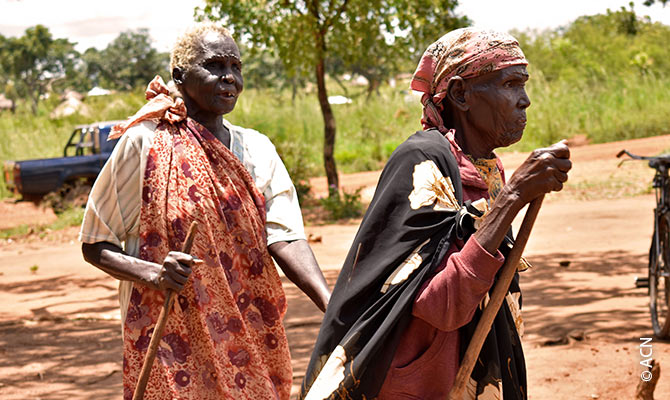 Summer Academy for priests in South Sudan
In 2018, ACN enabled twelve priests teaching at southern Sudanese seminaries to participate in a one-month summer course for instructors in Rome. Father George, one of the participants, reported: "The month we spent in Rome was a wonderful experience for us. Many were exhausted by the hard work and difficult circumstances at home. The impact the course had on the instructors and students could be felt immediately."
A month in Rome has renewed our spirits.