Between 1989 and 2003, the West African republic experienced one of the bloodiest civil wars on the continent. The country has still not recovered from it right up to the present day. The consequences of the war are also a great challenge for the Church. Our aid to Liberia is mainly concentrated on supporting priests, who are often the only source of hope for many believers.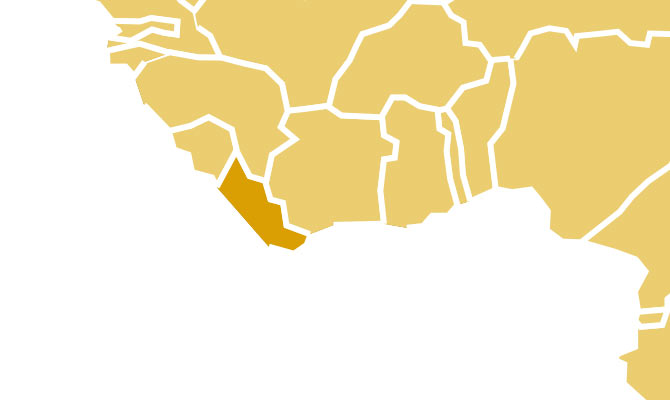 More than two-thirds of Liberians still do not believe in lasting peace. The civil war has continued to cause deep mistrust at all levels of society. We therefore support the Church in its pastoral mission wherever we can. Our focus is on supporting priests, who have to shoulder most of the spiritual reconstruction in this war-torn country.
»More than the infrastructure, believers' souls are destroyed.«
In addition to the consequences of the war, the Ebola crisis once again put Liberians to the test between 2014 and 2016. In order to better heal the traumas caused by war and epidemics, the bishops are therefore planning to offer additional spiritual retreats for priests in 2019 so that they are better able to support the faithful in their spiritual needs.