Venezuela is facing a crisis that is unprecedented in recent history: the country, once well developed, was driven into the economic abyss by hyperinflation and corruption under President Maduro. Meanwhile, in terms of poverty and inequality, Venezuela is comparable to some of the poorer countries in Africa. 96% of the 31.6 million inhabitants live in poverty; 79% even in extreme poverty. The pandemic further exacerbated the economic hardships. The Church is also affected. Our aid for Venezuela therefore consists first and foremost of survival assistance.
Venezuela is economically and politically on the brink. Prices continue to rise. Many people survive only thanks to the bank transfers they receive from their relatives abroad. Unemployment has risen even further due to the pandemic. The situation has become hopeless for many. No wonder that with the increasing hopelessness, the suicide rate has also risen. For others, fleeing the country is often the last resort. In the meantime, some five million Venezuelans have emigrated.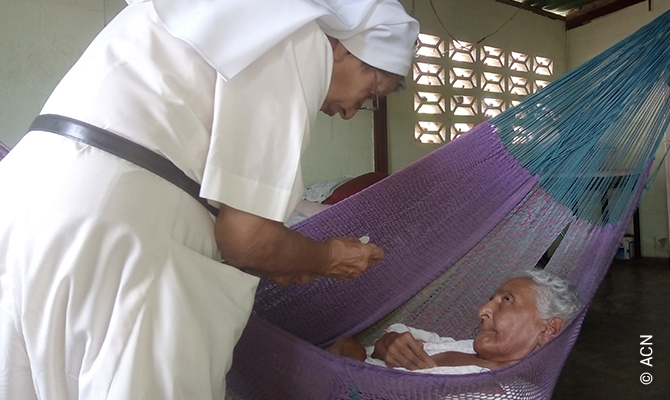 But those who leave Venezuela often fare no better than refugees at Europe's external borders. In December 2020, a refugee tragedy with at least 27 deaths occurred when a group of young people trying to flee by boat to Trinidad and Tobago was shipwrecked. Gangs of smugglers exploit the desperation of Venezuelans and make them pay dearly for their services. The Church is raising its voice against these abuses and helps where it can.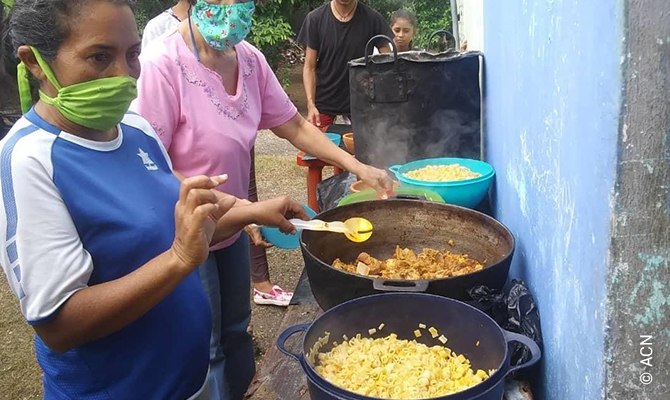 Yet the Church itself mostly suffers from existential hardships; often it simply lacks the financial means to fulfil its tasks. And the pandemic does not stop at the houses of worship either. During the lockdown, churches were closed for four months. As a result, many priests no longer received collections, and frequently did not even have anything to eat.
Either hunger or Covid-19 will kill us.

Bishop Polito Rodríguez Méndez of San Carlos
With Mass stipends and material support, we ensured that the priests and religious were at least provided with the basic necessities of life and were thus able to continue their ministry during this difficult time.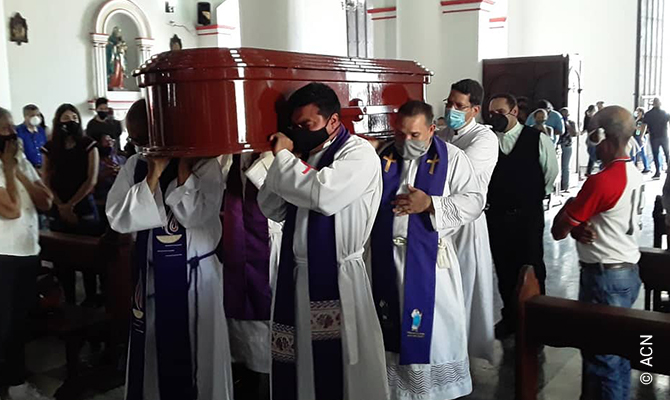 Murder of a young priest
After celebrating Holy Mass, the 39-year-old Venezuelan priest José Manuel de Jesús Ferreira was murdered outside his church on 20 October 2020. ACN mourns the loss of a friend and project partner who served as parish priest of the Eucharistic Shrine of San Juan Bautista in the Diocese of San Carlos de Cojedes. ACN representatives had visited him during two trips. He was a priest and missionary whose entire commitment was to the faith and the needs of his people.