With an area of approximately 2.8 million square kilometres, Argentina is the eighth largest country in the world. Almost 70% of the 44 million inhabitants are Catholics. Pope Francis' homeland is in the midst of a severe economic crisis. Already last year, 40% of the population was classified as poor. In addition, the poorest are particularly suffering from the consequences of the coronavirus crisis.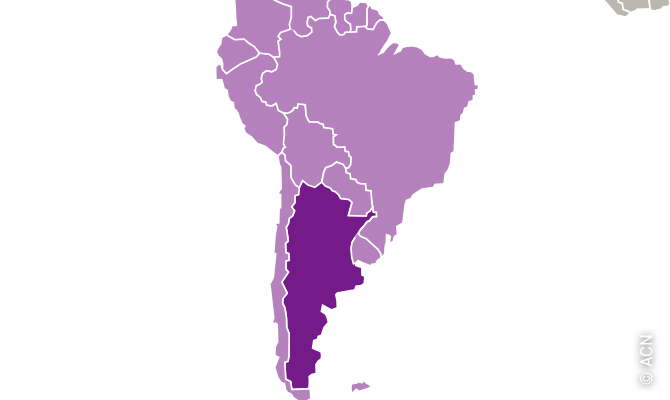 In 2020, we were able to support the local Church in a total of 49 projects, which, in addition to its pastoral tasks, is especially committed to the socially weak, indigenous inhabitants, the sick, women and children. Covid-19 also hit the Argentinean population hard last year. At the end of the year, 1.6 million infections and over 43,000 deaths were counted. The Church is particularly concerned about its poor-est dioceses.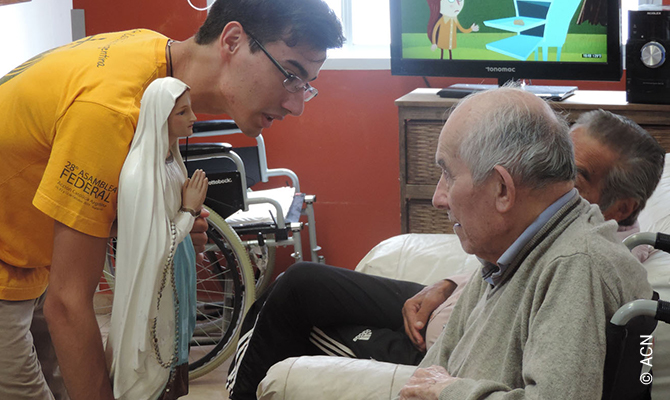 One example is San Roque de Presidencia Roque Sáenz Peña. The diocese in northern Argentina is largely located in impassable jungle, where most-ly indigenous peoples live, who are also among the poorest in the country. Social conflicts, economic problems and, last but not least, the pandemic have left their mark. For the people in the region, each day is a matter of survival.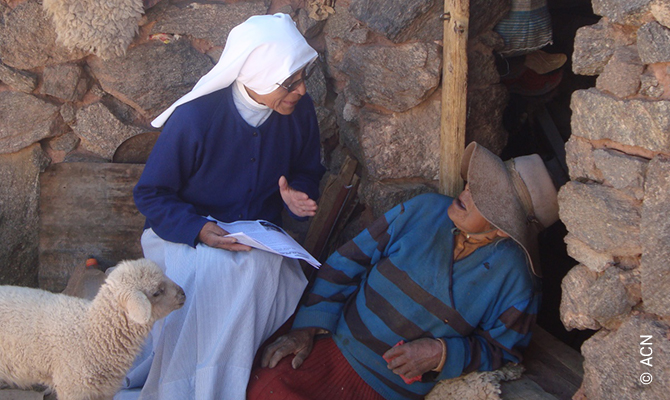 Many children are severely malnourished. The Church repeatedly raises its voice for the indigenous population and passionately stands up for them. ACN is helping them. In the reporting year, we provided existential aid to 26 religious sisters who assist the poorest in this particularly poor diocese under the most difficult conditions. We were also able to support religious sisters in other dioceses of the country and help priests in need with Mass stipends. In addition, we have continued to promote priestly formation. Another concern of the local Church is the protection of unborn life, to which it is tirelessly committed. It also resolutely resisted the Argentine government's legalisation of abortion at the end of last year. Previously, the bishops had called for prayers for the protection of unborn life at Christmas. Pope Francis also intervened in the public discourse.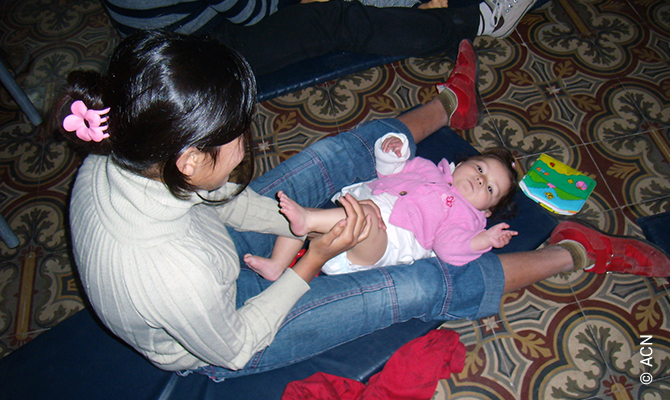 ACN supports the centre for expectant mothers
"GRÁVIDA Centro de Asistencia a la Vida Naciente" is a centre for expectant mothers in crisis and conflict situations that is headquartered in the city of San Pedro, near the capital Buenos Aires. The centre was founded in 1989 and is supported by ACN. It operates a national network with 71 branches and provides counselling, support and courses, mainly for pregnant adolescents and young mothers. The offer also includes educational work in schools. Thanks to the comprehensive counselling and concrete support, many women decide against an abortion and instead choose to give birth to their child.