Papua New Guinea has about 8 million inhabitants. The Catholic Church has only been represented here for a few generations and today, with more than 2 million believers, it forms a quarter of the population. The country is in upheaval. On the one hand, many regions are still underdeveloped, and on the other, digitisation and globalisation have also reached Papua New Guinea. The Church provides an orientation to the people and accompanies them in all their hardships. ACN helps them with everything from promoting the youth ministry to training assistance for the next generation of priests.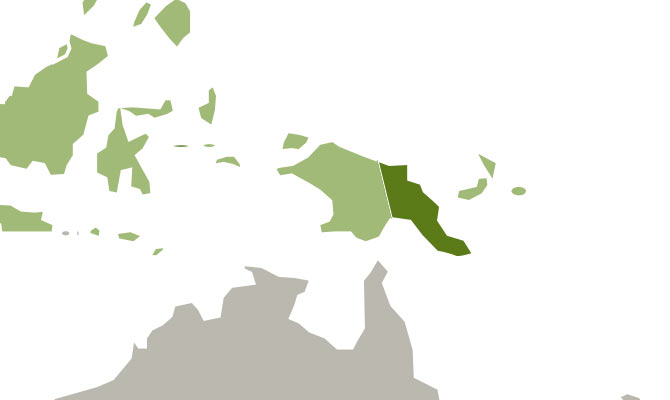 The challenges facing the pastoral work of the local Church are great: in the largest and most populous state of Oceania, a myriad of different languages are spoken. Many parishes are remote and the infrastructure is often primitive. On top of this, many people feel that they are being left behind by progress.
Many people feel that they are being left behind by progress.
Priests, religious and well-educated lay people are indispensable for coping with the upheaval. Caught between tradition and modernity, the youth of Papua New Guinea, in particular, is looking for orientation. The Church wants to help young people to properly articulate their questions and concerns.
For this purpose, a promising project was started in 2019 with the "Year of the Laity", which also presents the youth with numerous opportunities. ACN supported, among other things, the Eucharistic Congress, which took place in the diocese of Alotau-Sideia in October 2019. The goals were to deepen the faith and to train youth group leaders and other lay people involved in the youth ministry. Last year, we were once again able to support programmes for continuing education and deepening the faith of priests. ACN also provided training assistance for seminarians, as well as financial aid for vehicles that are urgently needed for pastoral care in what are predominantly vast parishes.