Dear Benefactors,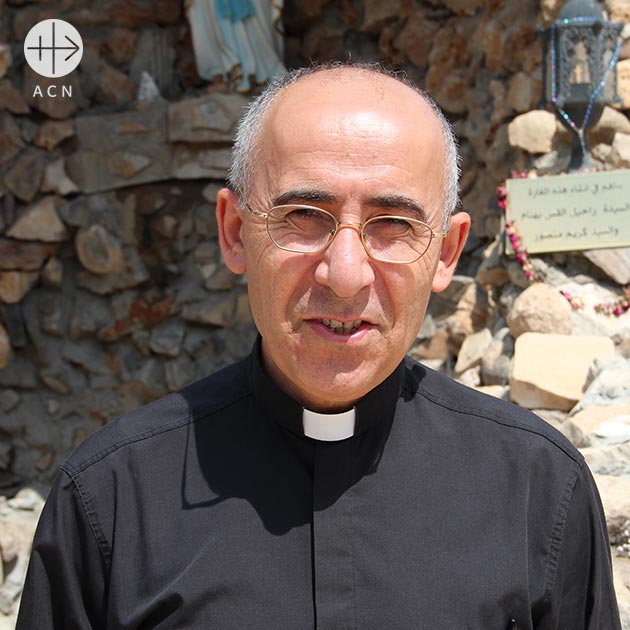 It is a great pleasure for me to address this message of thanks for what you have been doing for the Christians in the Nineveh plain, in Iraq. I am writing to you on behalf of tens of thousands of men, women, and children. ISIS has struck us with tragic violence. They have killed thousands of people and destroyed houses, schools, churches, convents and more in the attempt to erase the thousand-year-old Christian presence from the Nineveh Plain.
It has been terrible for us but our strength lies in the undeniable faith in Christ. The Lord has helped us to carry the cross by giving us courage and hope. It has been only a few months now since we were able to get back. Slowly we are rebuilding homes, schools, churches and other religious buildings. It would be impossible to resume life here without having proper places to pray and praise God. The reconstruction of buildings and everything else is only possible thanks to you, benefactors of Aid to the Church in Need. ACN has been among the major responsible of a "Marshall Plan" for the reconstruction of what ISIS destroyed in the Nineveh Plain.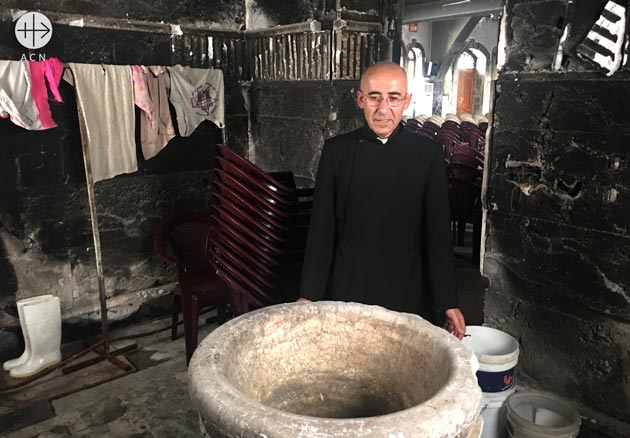 Up to now, we have restored and rebuilt 2,242 houses, schools, churches and convents. We are aware that there is still a lot of work ahead. In fact, the next phase will be even harder because we will deal with the burnt houses. But with your support and prays we are sure that we are going to be able to complete the huge reconstruction work we have started.
We always count on your help and we feel united to each one of you by the faith in Christ that has performed so many miracles in our hearts. I beg God's blessing on you and on your families,
Fr. Georges Jahola