Cardinal Brenes tells ACN:  "The town of Masaya is under a hail of bullets – please put pressure on the government to show respect for the Church and the Nicaraguan people"
"Please put pressure on the government, urging it to show respect for the bishops, the priests and the population." This was the appeal issued via ACN by Cardinal Leopoldo José José Brenes Solorzano, the Archbishop of Managua, Nicaragua.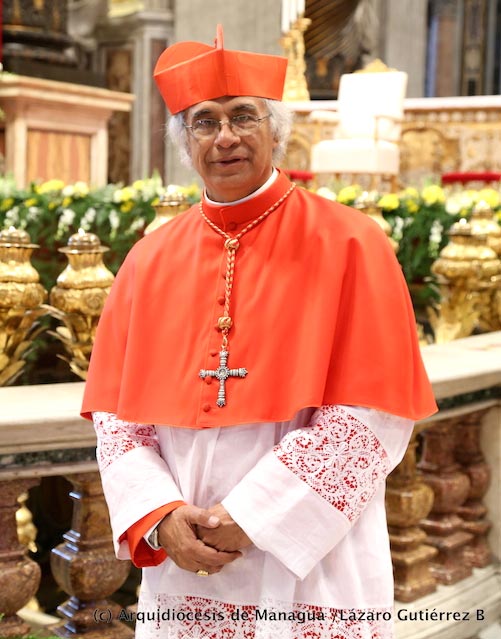 The Cardinal also spoke about the difficult situation in Masaya, a town some 30 km south of the capital Managua, which has become a symbol of the opposition to the government of President Daniel Ortega and which since 6 a.m. local time Tuesday has been besieged "by over 1000 soldiers and police. So far no deaths have been recorded, but undoubtedly there will be numerous injured victims. The town has been submerged under a wave of bullets", the Cardinal stated.
A few hours previously Cardinal Brenes had called on the people of Masaya and the other areas under siege to remain in their homes in order to prevent further casualties. "It is an extremely difficult moment for the whole country", he told ACN.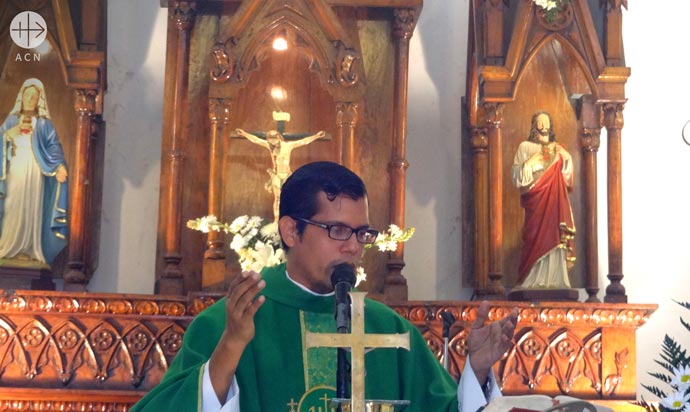 The clashes between loyalist and opposition forces have now been dragging on for months, while the Church herself has also been under attack. On July 9 the Cardinal was assaulted by paramilitary personnel in the Basilica of San Sebastian in Diriamba, along with his auxiliary Bishop José Silvio Baez and the apostolic nuncio, Archbishop Waldemar Stanisław Sommertag. On 16 July Bishop Abelardo Mata miraculously escaped an armed attack attributed to paramilitary forces. The repression by the Sandinista government of Daniel Ortega is now openly directed against the Church. "Hearing the appeal by Pope Francis to be a "field hospital", many of our parishes have given shelter to those seeking safety and help to the injured", the Cardinal explained. "Undoubtedly this has not pleased the government. Just as it has not been pleased by our efforts in trying to dismantle these paramilitary groups."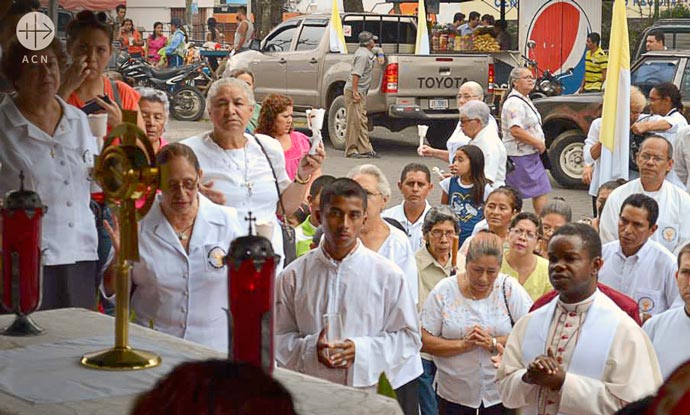 At this extremely delicate moment, Cardinal Brenes addressed an appeal to the West, and to Catholics in particular, calling for the Ortega government to be reminded to show respect towards the Church and the Nicaraguan people. "At the same time, I invite everybody to join in a chain of prayer and offer concrete support to our priests by offering Mass intentions. For in fact many of our priests have to celebrate in private, and consequently they do not receive any Mass offerings and so have no means of financial support."
"We are very close to the Church and to the Nicaraguan people, to whom we extend our solidarity and our prayers", said Regina Lynch, ACN's Head of Projects at its international headquarters in Germany. "In the next few months we will be visiting this country of Central America in order to strengthen our bonds of communion in prayer and our pastoral support."