Father Tobias Bature, a priest of the diocese of Maiduguri in the state of Borno, Nigeria recently visited the headquarters of the pontifical foundation Aid to the Church in Need (ACN). The foundation is helping to rebuild the diocese both materially and spiritually after it suffered for many years under the violence and terror inflicted by the Islamist group Boko Haram.
ACN: What is the situation in the state of Borno at the moment?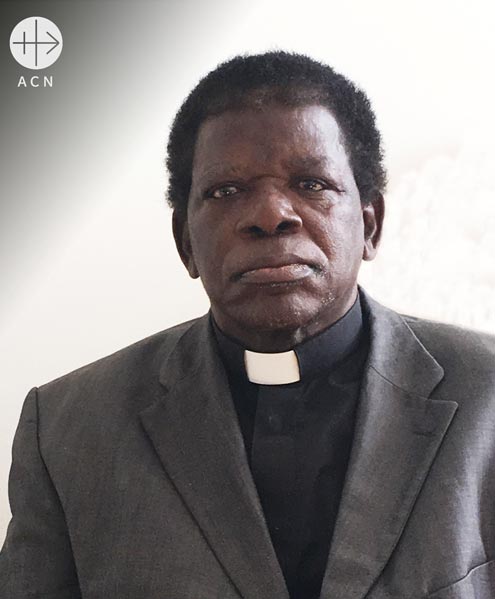 Father Tobias Bature: The situation in the state of Borno has improved a little. The people who had fled from the terror are returning to their houses and their work. However, the job market has not improved. Unemployment remains very high, but the people are returning to their previous places of employment. During the conflict, not even those who had jobs went to work. Some came back to find their houses had been destroyed. In other cases, their houses had been ransacked by vandals. This means that they now have to start afresh and somehow deal with the new situation. This is difficult, but there are organisations in Maiduguri that are helping the people restart their lives. A number of them have already returned because of this. They are trying to restore their houses and lead normal lives, which is why one can say that the situation is improving.
Are there still a lot of displaced persons?
Yes, there are still a lot of refugees, but not as many as there once were. Their numbers have declined because many were sent back to where they came from. Others who were originally from rural areas have also returned home. There are still refugee camps in Maiduguri, but the number of refugees has gotten smaller.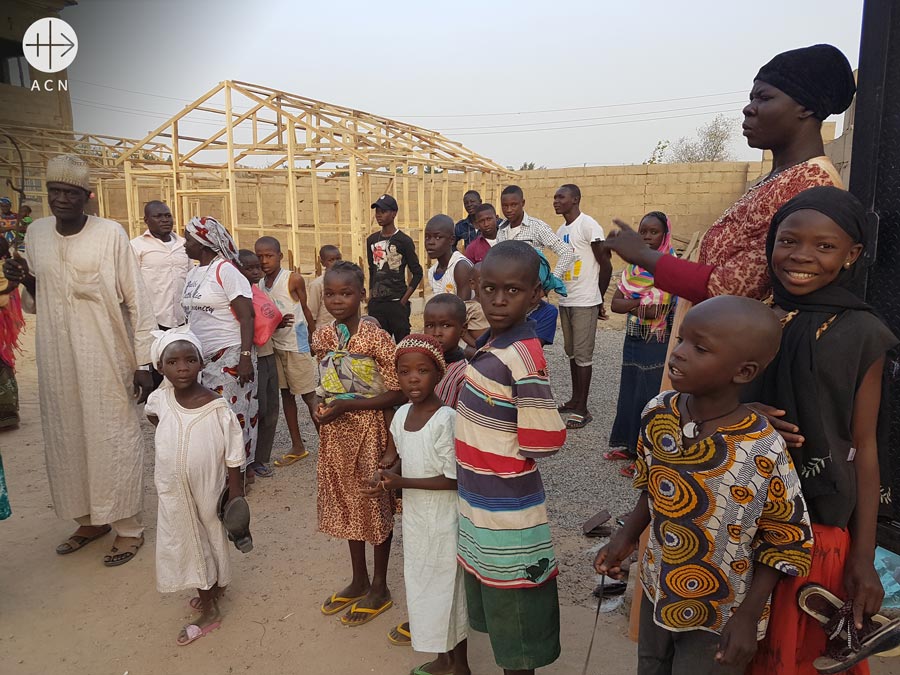 The terrorist group Boko Haram was thought to have been weakened. But there are still reports of kidnappings and attacks. How do the inhabitants of Maiduguri see the situation?
The inhabitants of Maiduguri see a lack of transparency and honesty on the part of the authorities. The citizens believe that they are not being kept properly informed. The government says that it has defeated the rebel group and that things are getting better… However, although we may be doing better now, we are still far from normalcy. The situation is not anywhere near what the people had hoped it would be. Kidnappings are still taking place, the latest happened in Dapchi in the state of Yobe, which is close to Maiduguri.
Immediately thereafter, it was reported that Boko Haram had released all of the girls except one, whom they continue to hold hostage because she is a Christian. Do you know anything about this?
One hundred and sixty-six girls were kidnapped, all of them 14 to 15-year-old school girls. The secondary school is located next to the property of Saint Mary Damatro. I often celebrated Mass there. One of the kidnapped girls testified that this one girl was not released because she would not abandon her Christian faith. She did not want to renounce her Christian faith and become Muslim. And that is why she was not released and continues to be held hostage by the terrorists. Several of the other girls became Muslim. Others renounced their faith. There is no news about the girl who refused to convert to Islam. The last I heard is that prayers were being said for her survival. She is currently being held in one of the camps of Boko Haram. The girls who were released were able to return home.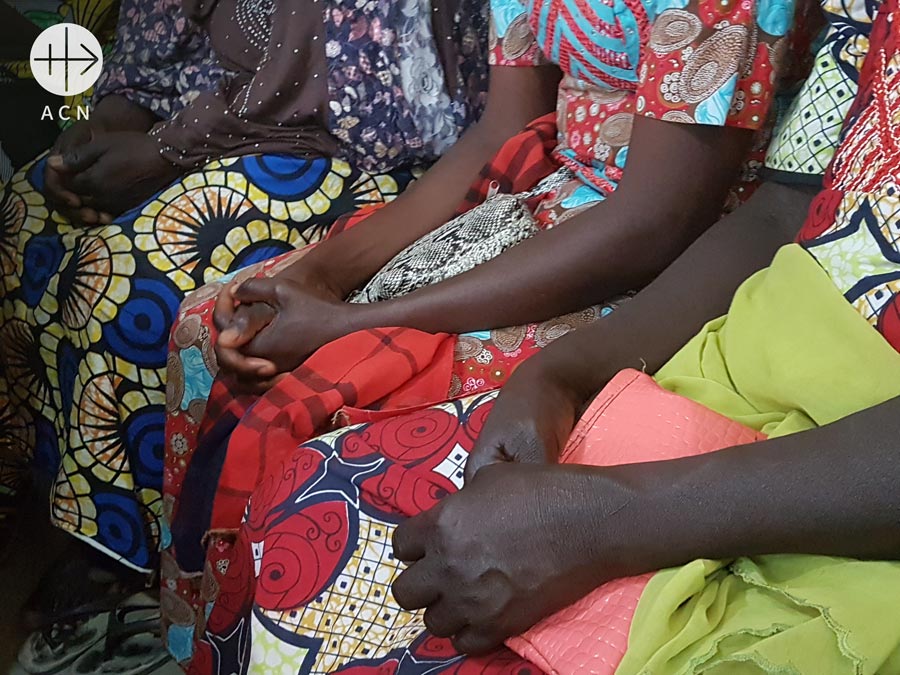 What is the local Church doing to help all those who have suffered for years from violence and persecution?
The local Church in the Diocese of Maiduguri has worked hard to support them. It has supplied them with small things, such as food. I know that Bishop Oliver Doeme of Maiduguri has sent them food aid on more than five occasions. He bought the food and asked us all the priests in the urban area to go with him to distribute the aid. Thanks to ACN, we have also been able to help widows. A fund was set up to help them begin to earn a living through small trade initiatives. Scholarships have been granted to help orphans.
In addition to material assistance, is psychological support also necessary to help people deal with the trauma they suffered?
Yes. Bishop Doeme has appointed several priests to organise classes or workshops on overcoming trauma. Someone is there to listen to the people. We are trying to help them get out of this situation. The priests have received special psychological training from professionals from Abuja. They held a training programme for priests in Maiduguri that lasted at least six months. Now special classes are being held in Church facilities, with an open invitation to all who are suffering from trauma. People are there to talk to them. Their situation is explained to them. All the priests who are residing in the capital city have taken part in this. They are actively involved. It is more difficult for priests in mission areas to take part.
ACN is helping to rebuild a minor seminary that was also attacked and destroyed by Boko Haram. What can you tell us about this project?
The project is already well underway. The rector, Father Alex Misquita, is back at the minor seminary with three other priests. The buildings are not fully functional yet, but students and teachers are already living there. Five students are from my parish. And we have also resumed Bible school. Two priests are responsible for that.