Over 1000 Holy Masses have been celebrated by Catholic communities in the Middle East in order to thank Pope Francis for his participation in the Advent initiative Candles for Peace in Syria, which was organised by the international Catholic pastoral charity and pontifical foundation Aid to the Church in Need (ACN International). On the first Sunday of Advent last year, during the Angelus prayer at the window of the Apostolic Palace, Pope Francis lit a candle and prayed that "this flame of hope and many little flames might scatter the shadows of war".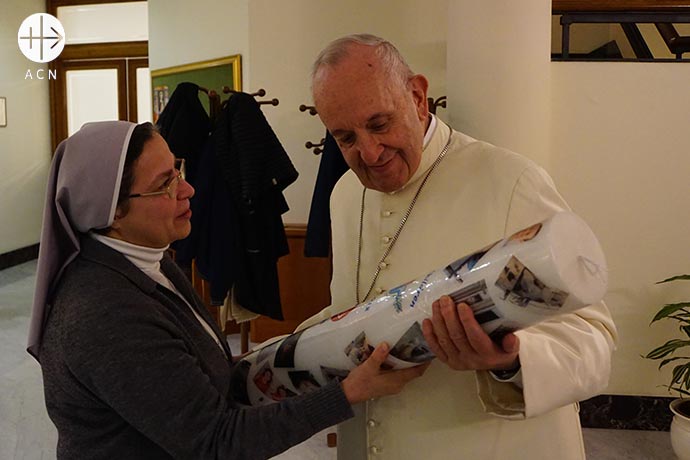 Now scores of parishes in Syria, Egypt, Lebanon and even on the Arabian Peninsula have expressed their gratitude to Pope Francis for his gesture by celebrating Holy Masses for his intentions. And many Orthodox Christians in the Middle East have also associated themselves with this expression of thanksgiving and prayed for the intentions of Pope Francis.
Also participating in the Candles for Peace in Syria campaign, were over 50,000 children of different religious faiths and denominations in many of the major war-torn cities of Syria, such as Aleppo, Damascus, Homs, Marmarita, al-Hasaka, Tartus and Latakia. And thousands of people worldwide also associated themselves with the campaign and expressed their solidarity and concern for the people of Syria.
On 1 January 2019, the World Day of Prayer for Peace, at the initiative of Melkite Catholic Archbishop Issam John Darwich of Zahleh and Forzol, hundreds of parishes in Lebanon also associated themselves with the campaign, lighting candles at their New Year's Day Liturgies and praying for peace in Syria and throughout the Middle East.