For years, the growing joy of the Chinese in the Christian faith has faced an increasingly restrictive religious policy on the part of the Chinese government. Not only the Church suffers from the undermining of religious freedom; foreign organisations also fear that their cooperation with local churches will be hampered in the future. In 2016, however, we continued our aid projects in China.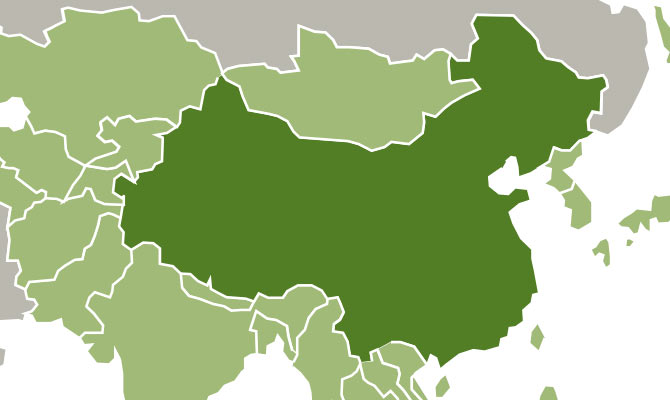 During the Cultural Revolution of the 1960s, the churches, especially the Catholic Church, were regarded as counter-revolutionary forces. Thank God these times are over. Nevertheless, religious freedom still faces a difficult situation in China today, even though Christian churches are gaining popularity all over the country. Today, according to some estimates, there are even more Christians than Communist Party members in China.
In many parishes, we experience the joy, confidence and energy of the Chinese practicing the Christian faith. Easter and Christmas Masses were once again packed in 2016. The church exerts a major attraction, especially among young believers under 40. This is also reflected in the active participation in pilgrimages and the Year of Mercy activities.
» Many grants were used for the formation of sisters. «
The enthusiasm of the faithful stands in contradiction to the policies of segregation and regulation of religious life on the part of the Chinese government. The party leaders' attempts to "sinicise" the Catholic Church, i.e. to transform it into a Chinese church, are highly evident. For example, President Xi Jinping gave a programmatic speech on religious policy in April 2016, in which he stressed the importance of "actively" adapting religions in the country to socialist society.
However, ACN was able to support many projects in China in 2016. After decades of isolation, the Church in China has a particular need to catch up in terms of education and training. Most of our aid has therefore been used to support university students. The training of religious sisters was also funded.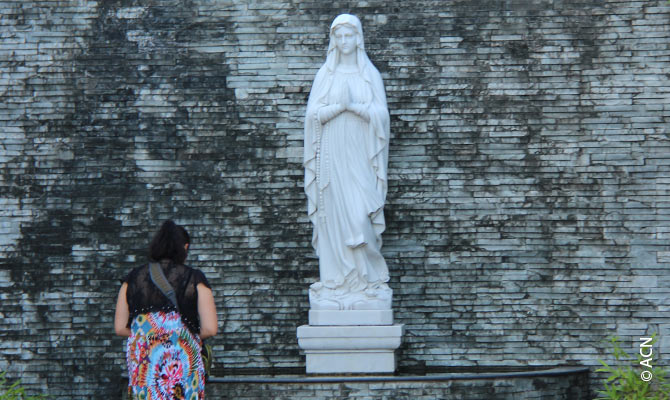 Our support for church building projects in China, on the other hand, declined slightly, but this is a coincidence rather then a consequence of our funding policy. A finished place of worship or a renovated novitiate residence are welcomed by the faithful with great joy and grateful prayers.